Mod 
Configurable TNT
 – will add a simple and very cheap way to strengthen dynamite several times (as many times as you like), this is a great way to quickly and cheaply blow up your entire map.
Now, with the help of an anvil and level 1 of experience, you can rename a dynamite block to +1 or +5, thereby increasing its power.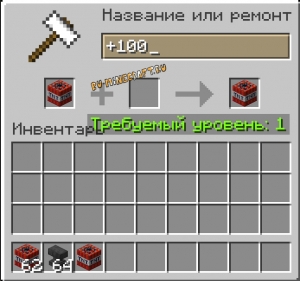 Warning
 :
Personally, my dynamite with an effort of +10 exploded with almost no lags, but +20 already with noticeable lags, if you set a higher value, the game will simply freeze indefinitely.
How to install the mod:
Install 

Forge

Install all additional mods if specified.

Download mod and copy to 

.minecraft

 / mods

Launch the forge version of the game in the launcher.
Download Mod Configurable TNT: